Like death and taxes, one thing is certain: a federal government shutdown is no good for hotels in the nation's capital, Washington, D.C.
This was borne out over the course of the 35-day shutdown, from December 22nd, 2018, to January 25th, 2019, which dealt a crushing blow to profitability for D.C. hotels, resulting in an 88.8-percent year-on-year drop in GOPPAR for the market during the month of January as a whole.
Many factors prompted the precipitous drop, including the closure of the iconic Smithsonian museums, the National Zoo, and the National Gallery of Art. These, combined with delays at Reagan National Airport and Dulles International Airport, culminated in a drop of 4 percentage points in occupancy, to 54.5 percent, compared to the same period the previous year.
The shutdown proved a proverbial death knell for hotels in the month. In addition to decreased occupancy, the market reported a consistent decline across all revenue centers. TRevPAR experienced the negative effects of this demand contraction, with a YOY 4.9-percent fall to $161.95. The 2.0-percent increase in average room rate over that period, to $191.02, was not enough to offset declining occupancy, leading to a YOY drop of 4.9 percent in RevPAR to $104.17.
Not only did the shutdown produce city closures, it, too, precipitated the cancellation of events, such as the 2019 S&T Cybersecurity and Innovation showcase and the 2019 AGA Financial Systems Summits—both moved from January to March. This took a heavy toll on all departments, especially food & beverage through conference and banqueting, with a 17.7-percent YOY plunge in room hire revenue per square foot. The bleak results for that same period of Food RevPAR (down 3.9 percent) and Beverage RevPAR (down 15.0 percent) also contributed to the 6.9-percent fall in total F&B RevPAR to $48.71.
As a result, YOY GOPPAR for the market slumped to $0.86, its lowest level in more than 48 months and in striking contrast to the broader U.S. market, where GOPPAR increased by 3.0 percent to $76.31.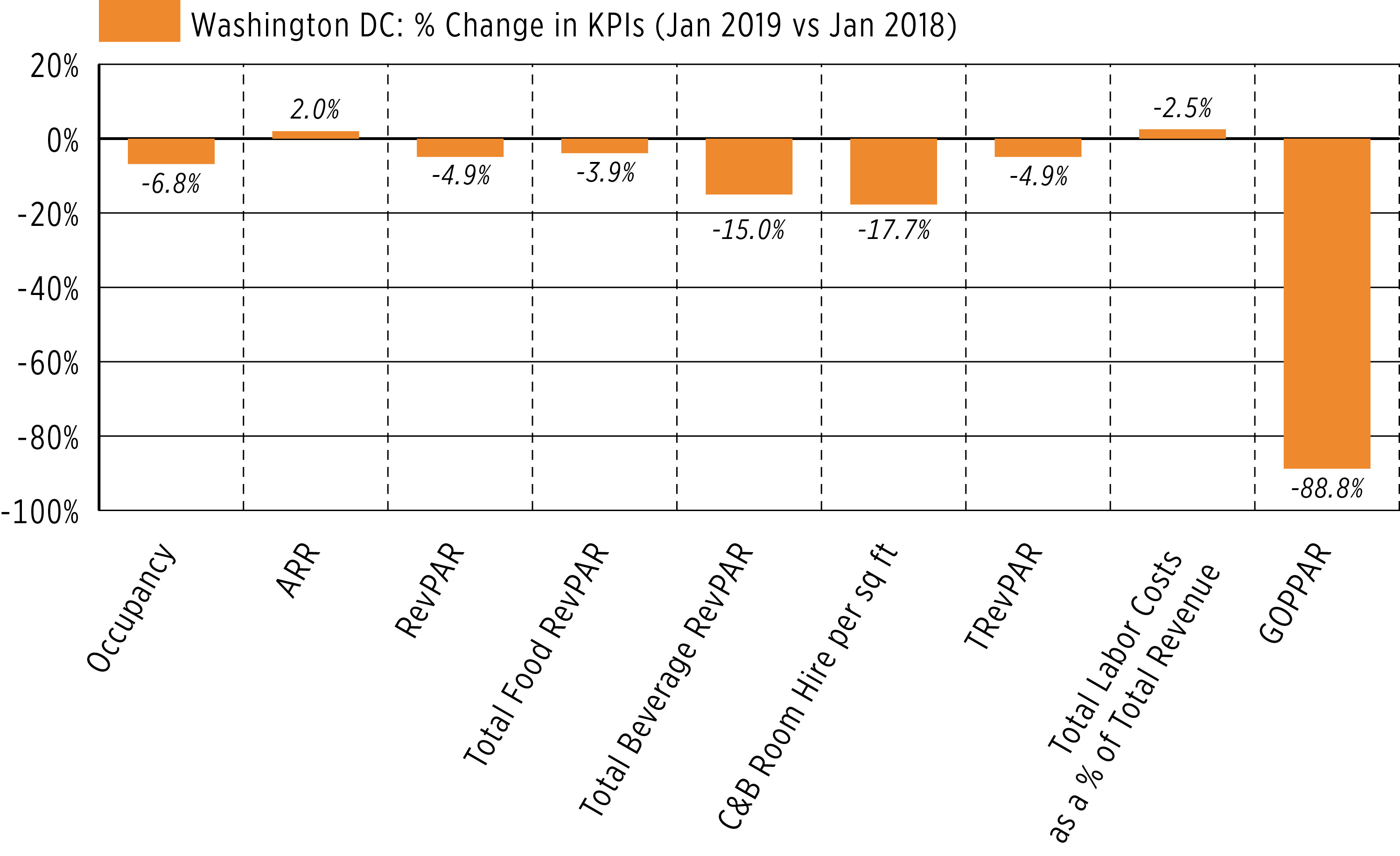 In the face of adversity, area hoteliers did an exceptional job at managing labor costs to enhance flow through. While total labor costs per available room in the U.S. grew by 3.9 percent in January 2019 compared to the same time last year, D.C. hotels managed to make this cost fall by 3.7 percent over that same period.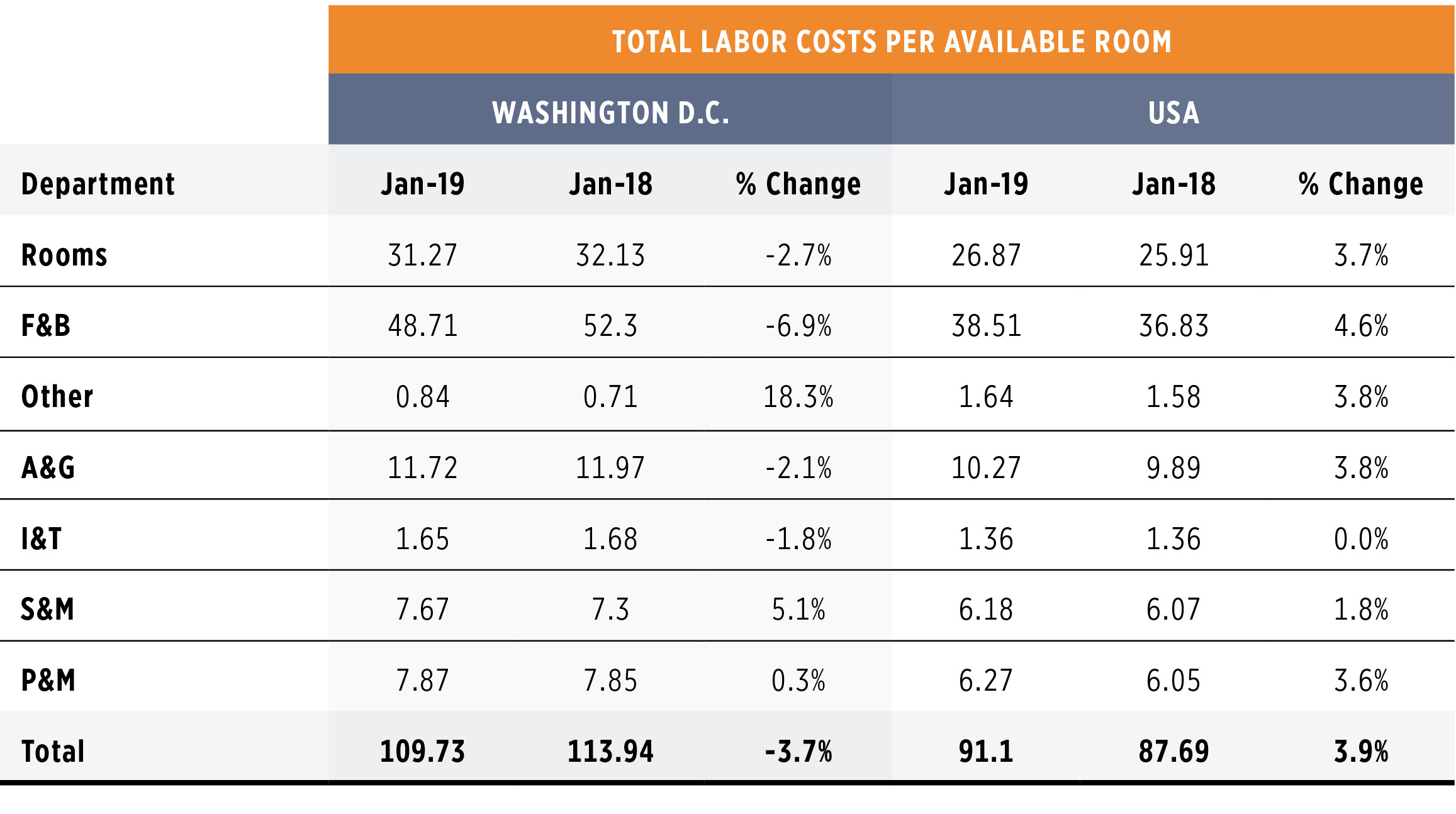 Deeper analysis shows that labor costs for the operating departments in the U.S. increased 4.2 percent YOY on a per-available-room basis, whereas D.C. experienced a 5.1-percent decrease. Labor costs per available room for the undistributed operating departments saw a YOY 3.0-percent expansion in the U.S., but in D.C. they showed an uptick of barely 0.4 percent. Therefore, D.C.'s YOY 1.5-percentage-point climb in total labor costs as a percentage of total revenue (compared to the 0.2-percentage-point gain in the U.S.) is a consequence of plunging revenues, which outpaced the cost-saving strategies in place.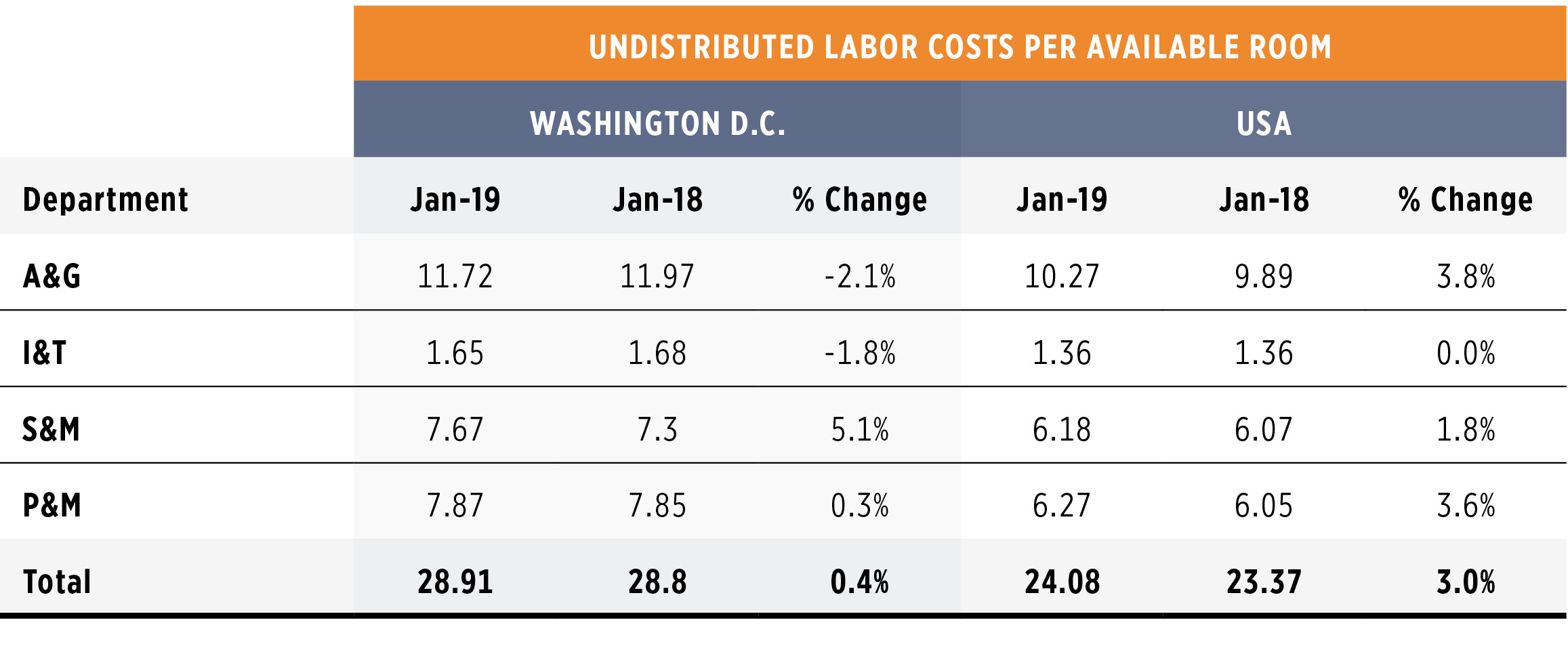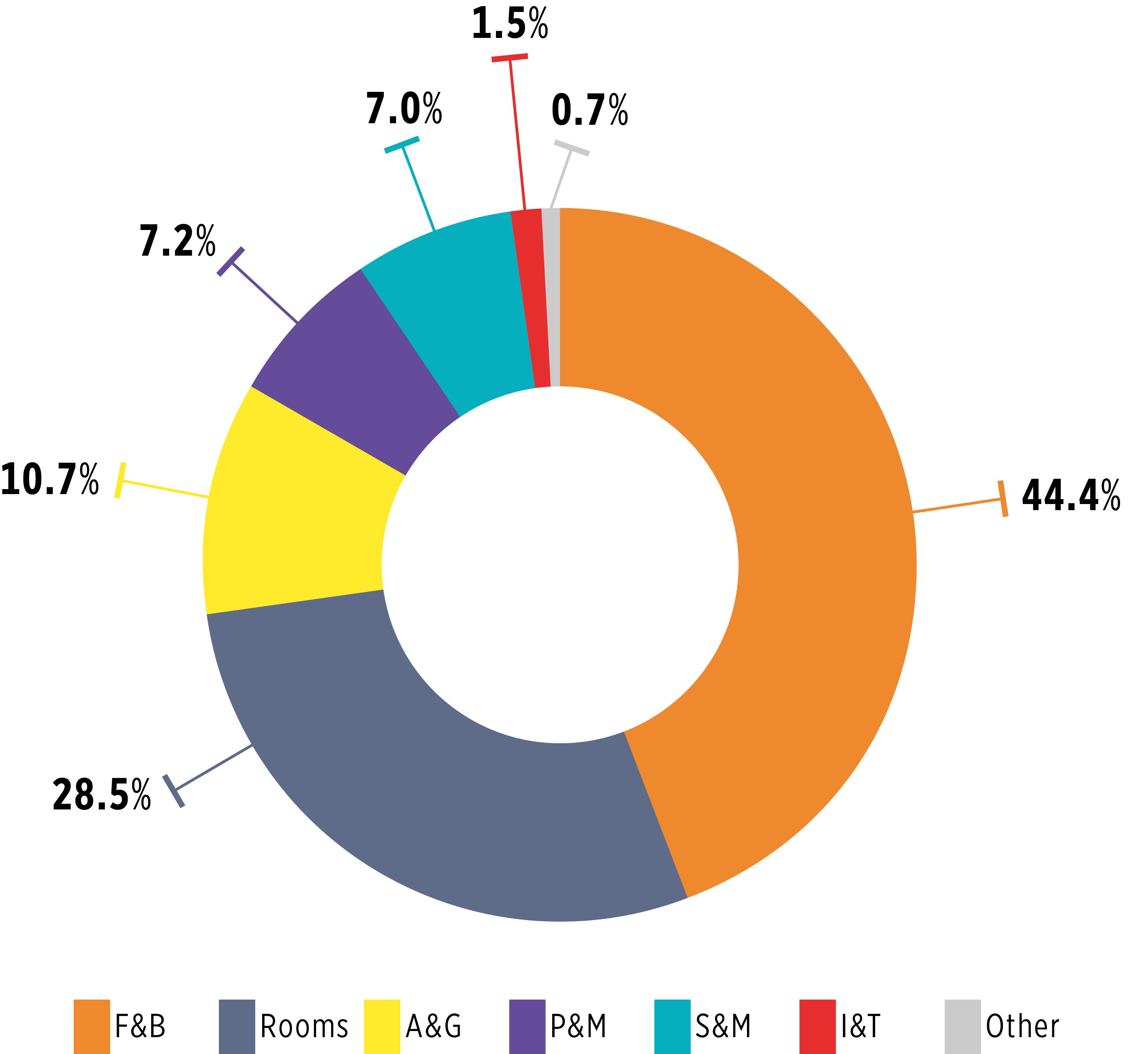 D.C. hoteliers were successful to a lesser degree in keeping expenses per available room down. Total expenses in the U.S. grew by 4 percent on a per-available-room basis in January compared to the same month last year. In the case of D.C., this number increased 3.2 percent in that same period.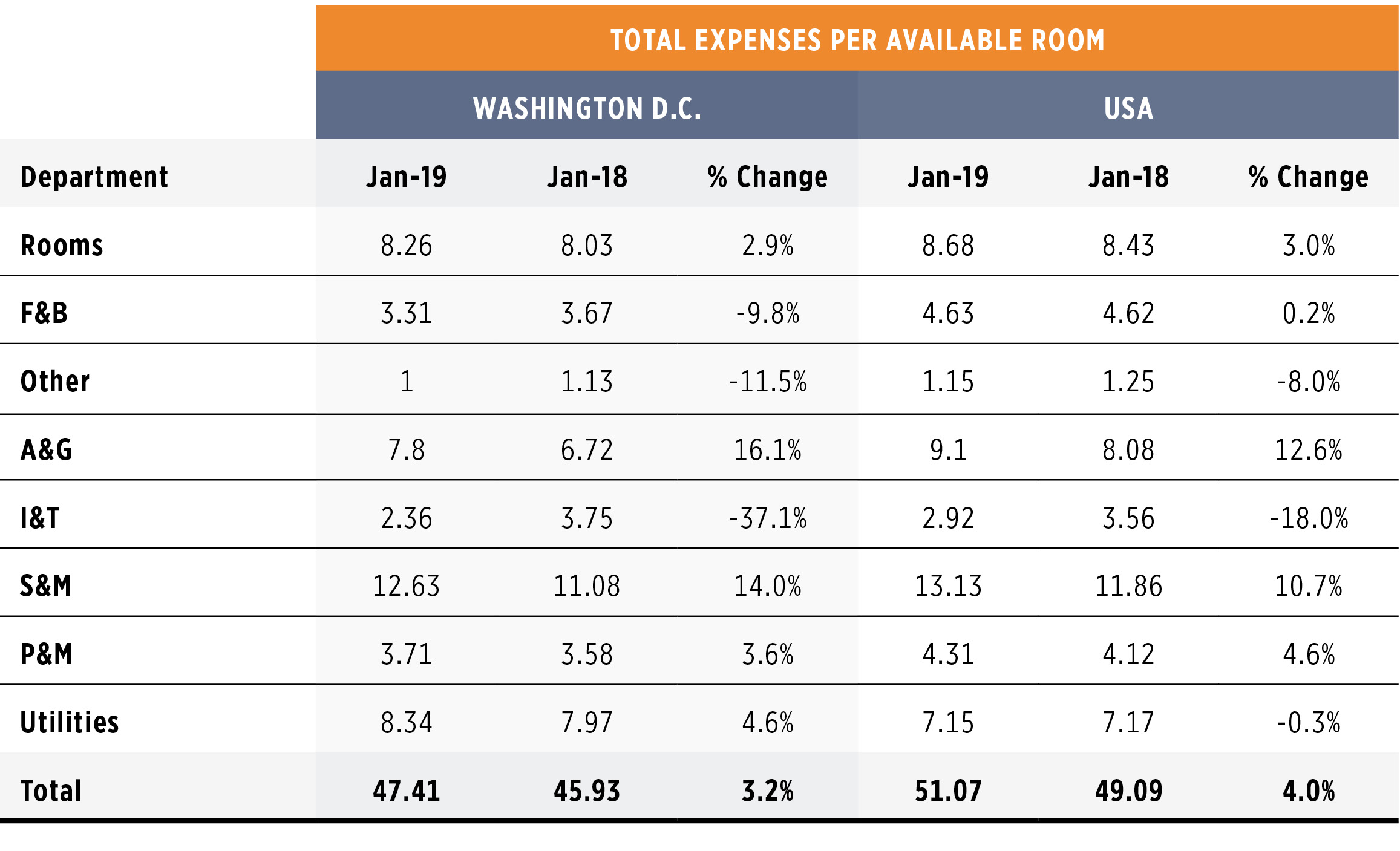 However, a disaggregation of this metric shows that while expenses per available room for the operating departments experienced a 1.1-percent YOY gain in the U.S., D.C. saw a 2-percent drop. Conversely, expenses per available room for the undistributed operating departments exhibited similar results in both markets over that period: up 5.2 percent in the U.S. and up 5.3 percent in D.C.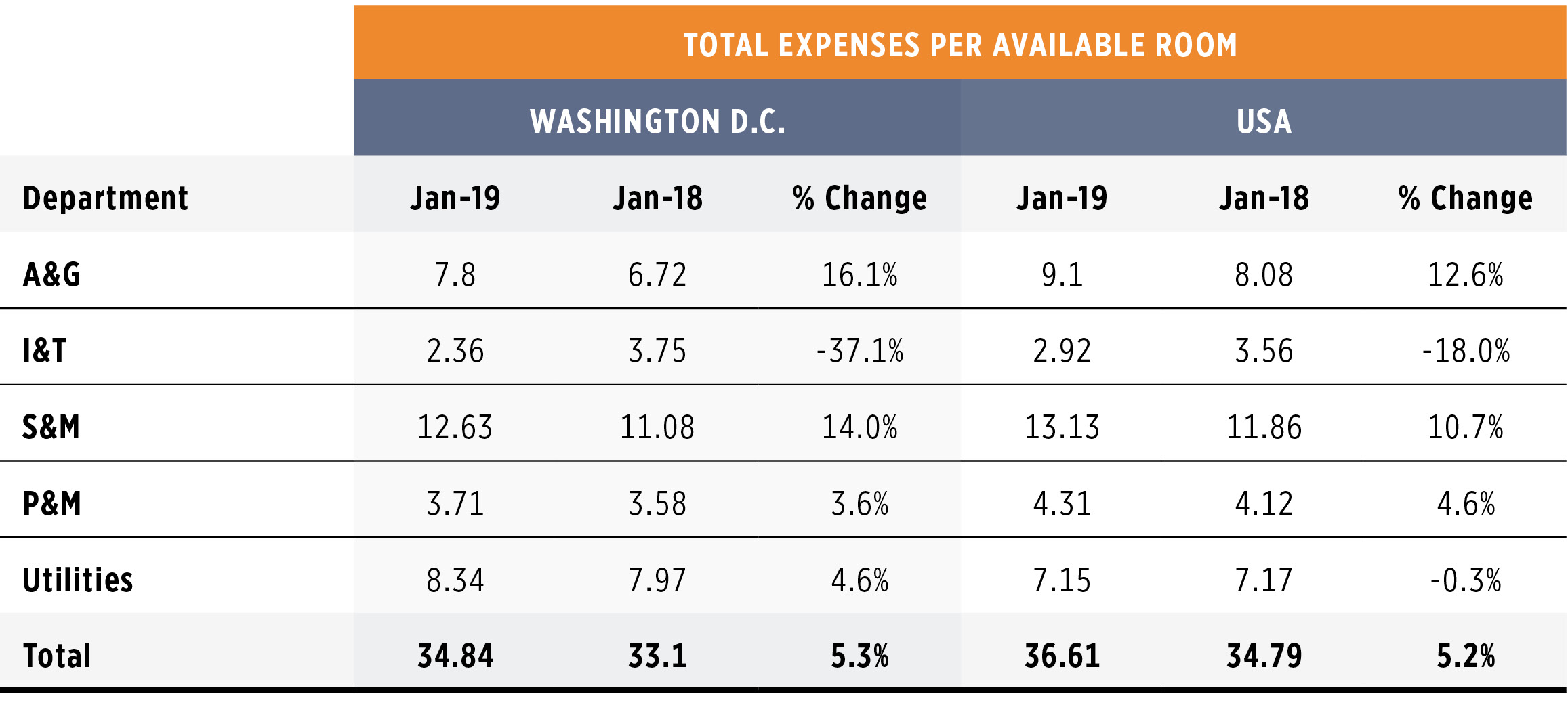 Astute control of labor costs and expenses for the operating departments allowed D.C. hoteliers to end January 2019 with a positive, albeit meager, GOPPAR. Post-shutdown, as events in the city normalize, hoteliers hope for positive results that will help mitigate the pernicious results of January.
The federal shutdown serves as a cautionary tale for the hotel industry, which is adversely impacted in the aftermath of black swan events, such as this. The shutdown will not be the last jolt, but what it illustrated is the hospitality industry's ability to persevere in the face of adversity.
Hoteliers will have to remain vigilant, because knowing when the next one will strike, is one thing that is hard-pressed to predict.